HE&M Saw - Community
Employee Spotlight !!! – Jade Blevins
February 24, 2021
We would like to spotlight HE&M Saw employee Mrs. Jade Blevins. Jade works in our electrical department and has been a company favorite since she started in 2012. Jade graduated from Locust Grove High School and obtained her Electrical certification through the Northeastern Technology Center. Don't let her size fool you, Jade plays a HUGE role in the HE&M Saw family. One of Jade's proudest moments at work included her efforts on the Bomb Saw, a saw used by the U.S. Military to cut bombs. This particular saw was very unique and required custom electrical work. Jade also takes pride in training someone new and seeing how excited they are when their saw makes it through the test. These moments require an abundance of patience, attention to detail, and hard work.
If you do some 4 wheeling, fishing, shooting tannerite, photography, guitar playing, and then throw in a little Led Zeppelin and a bonfire, you'll have a Jade Blevins weekend. Sign us up !!! Jade and her husband have an adorable fur baby named Smokey; and just like Jade, he can light up a room when entered. Everyone seems to notice her hair, and we can't imagine why. Let's just say 3 feet long, and she wears it well.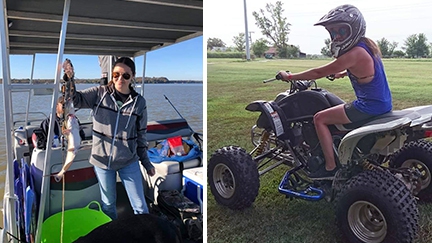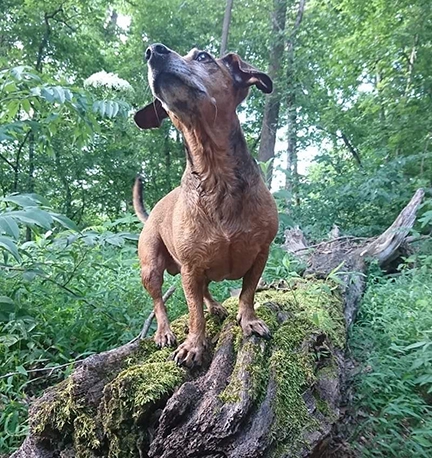 Throughout her time here at HE&M Saw, Jade said that some of the best career lessons she has learned is stay busy, remain positive, work as a team, and do your best! We agree!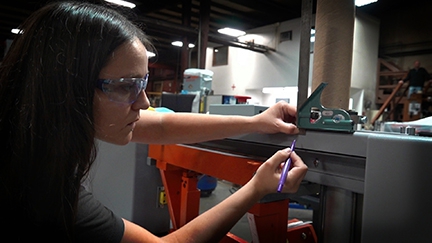 Her willingness to take on challenges and leadership amongst the team truly makes her a company spotlight every day! Jade is a valuable member of the HE&M Saw team and we look forward to watching her continue to excel and whatever she does next on her HE&M Saw journey.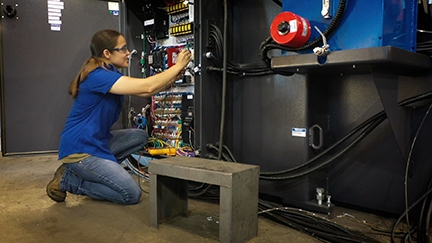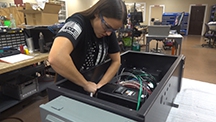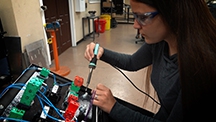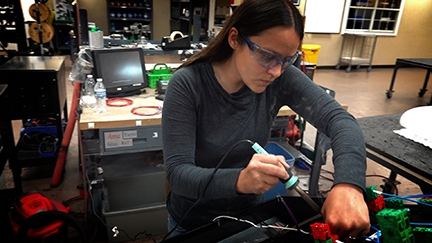 ---